Design Services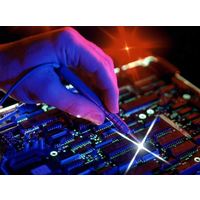 DESIGN SERVICES
Since 2007 Microtec's engineers have been designing and manufacturing customised solutions for customer's machinery. Our clients have ranged from small one man operations to large multinationals. Designs are often requested to solve specific site requirements or safety issues. Some of the products we have designed and manufactured include:
GPS based geofence system - to prevent cranes from hitting power lines and other obstacles on a railway station construction site for McConnell Dowell. The same system was also used in Sydney during construction works for their desalination plant.

Light control modules - to allow customers to easily interface the crane safety computer to external warning lights to alert personnel on site when the crane is operating near capacity or in alarm situations. These modules have been installed on thousands of machines to meet crane safe requirements.

Jib stow detection systems - to alert operators of faults in storing a jib to the side of a crane to prevent jibs from accidentally falling off. This was in response to a request from one of Boom Logistics' branches to solve a problem they had on a mining site.

External LED warning lights - for cranes to satisfy crane safe requirements. Designed to be long lasting and maintenance free in our harsh Australian conditions.

Height limiting systems - to prevent collision with overhead powerlines.

Crane alarm latching systems - designed for Thiess to comply with their OH & S requirements.

Hi rail operating system - designed for a client to allow operators to correctly set up and pack up a vehicle's railway track guidance system by automating the operations and monitoring pressures on the hi rail tracks.
Our experience in working with electronics used in construction and mining equipment has given our engineers the expertise to ensure that all designs are robust, reliable and made to withstand harsh conditions.
or call 03 9792 2243